The Two Keys To Avoiding Winter Storm Damage
11/19/2021 (Permalink)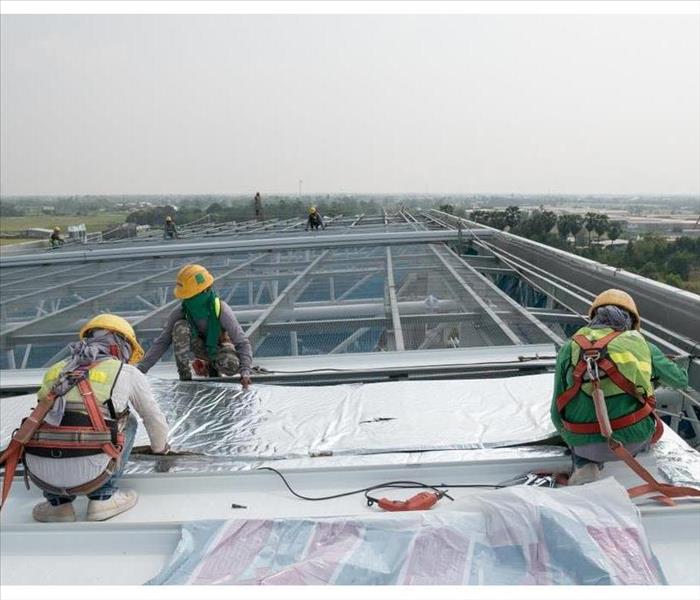 Regular maintenance can prevent winter storm damage, if you need help to know how you can do it, call SERVPRO.
The Two Crucial Steps to Avoiding Winter Storm Damage
When the weather outside in Woodinville, WA, is not delightful, you'll be glad you prepared for the latest winter storm. You can prevent storm damage at your business with regular maintenance and minimize any unexpected effects with basic preparation. Even with a pipe break, maintenance and preparation will help you get back to business sooner than you think.

Avoiding Damage Starts With Smart Maintenance

Regular maintenance can prevent winter storm damage. Pay particular attention to these areas:
Roof - Make sure the roof is leak-free. As water freezes it expands, so a small drip can create a bigger problem. Take care of it before that happens.
Insulation - Be aware of any cracks in the walls or around doors and windows. Freezing air sneaking into walls can freeze pipes. Good insulation can help prevent burst pipes.
Landscaping - Look at the trees around your building. Sick trees will be more likely to crack and fall. Removing those trees and overhanging branches now will save you from having to remove them from a broken window later.
Minimizing Recovery Takes Preparation

When the storm is on its way, taking steps to prepare will minimize any necessary post-storm work before you get back to business as usual. Protecting the things essential to your business is key.

• What are the most valuable tools and items in your business? Elevate them off the floor and cover with a tarp or plastic sheet. This will help keep those items dry in case off a pipe break or flooding.

• Where are your most important documents? Store printed documents in a waterproof container such a specially purchased safe. If they are electronic, store backup copies on a remote cloud or on a device you can place somewhere secure and dry.

• Where is your critical information? Keep contact information for emergency services, restoration professionals, business partners, employees and clients somewhere you can easily find it. You'll be able to reach out to the people you need quickly.

You can minimize the stress of a winter storm with regular maintenance and a bit of preparation. By preventing damage and protecting your business, you can speed up the return to normal.