Sump Pump Maintenance
4/26/2020 (Permalink)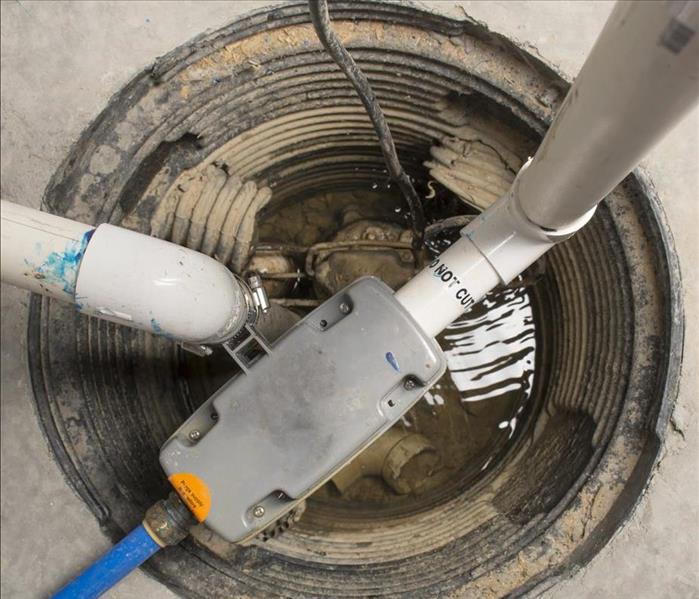 A sump pump can be very effective at keeping your Richmond Beach, WA, basement, or crawlspace from overflowing
Sump Pump Maintenance
A sump pump can be very effective at keeping your Richmond Beach, WA, basement, or crawlspace from overflowing. However, they are usually not in the living areas of the home and are frequently forgotten about until they stop working. Fortunately, maintaining the pump is generally pretty easy.

Cleaning
An important part of pump maintenance is keeping the pump clean. The following parts should be checked regularly for debris:
vent

pipes

intake screen

sump pit


In addition to checking these areas routinely, it is a good idea to take the pump out of the sump pit once a year and do a thorough cleaning of both the pump and the pit.

Testing
In addition to keeping the sump pump clean, it is important to test it. To do this, pour a bucket of water into the sump pit and make sure the pump activates and drains the water properly. Additionally, check that the power cord is free of damage and that the outlet is working. These pumps are usually connected to ground fault circuit interrupter (GFCI) outlets, and sometimes those types of outlets turn off. If the pump has a backup battery, be sure to test them routinely and change them as directed by the manufacturer.

Other Maintenance Tasks
There are a few other things to watch for when examining your pump. Make sure the pump is upright in the sump pit. Look for rust and other signs of corrosion. Check that the float ball can move freely. If you are uncomfortable performing any part of the pump maintenance yourself, find a reliable contractor to perform the inspections and maintenance for you.
Even a well-maintained sump pump can malfunction, leaving you with a flooded basement or crawlspace that can lead to further complications, such as mold damage. Fortunately, a certified restoration service can help you get your home back to normal quickly and safely.